INVITE TO YEAR 6 OPEN EVENING
We would like to invite you to our fabulous Open Evening on Thursday 26 May 2022, 3.30pm - 5pm. This is an opportunity not to be missed. We welcome the parents, carers and new students to join us in an exciting range of activities and to learn more about Hollis Academy.
Parents and carers will be shown around the Academy and have the chance to meet staff, ask questions to find out more about our provision, order uniform and complete new student forms. Help will be on hand to support parents and carers and to ensure we start to build the vital home-Academy relationship that ensures our students thrive.
Students will experience a range of exciting activities around the Academy with their form group. We are very much aware of each child's needs and have planned the sessions around their sensory, emotional and physical requirements. More anxious students may be supported by a parent whilst they develop confidence in the new environment, whilst others will have 1-2-1 designated learning support so they can access and enjoy the sessions with confidence.
We are extremely proud of Hollis Academy and our thriving school community and look forward to meeting you. Staff will be on hand to answer any questions you may have and are looking forward to meeting you.
Complimentary refreshments will be available.
Please get in touch with the Academy to let us know that you can attend.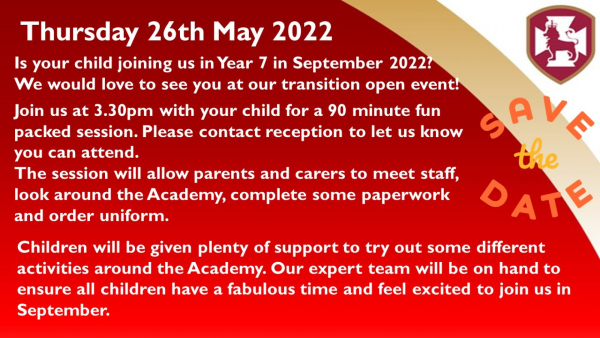 Archive