Premier League kicks - play Football for free
Are you looking for a sporting opportunity for your child after school? Middlesbrough football club foundation supports a free 'turn up and play' scheme in Middlesbrough. Children have the chance to play on professional grade pitches across the town.
No organising needed - just turn up and you can have a game. 
Download the flyer <
HERE
>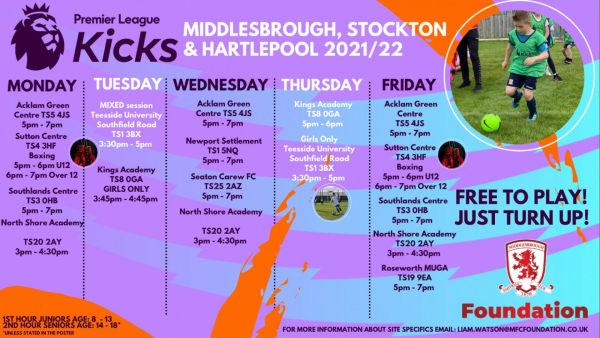 Archive